MESA SERIOUS INJURY ATTORNEYS
SERIOUS INJURY CASE REVIEW
If you or someone you know has a serious injury due to a catastrophic accident, your opportunity to claim compensation may only have a small window. Give the Mesa serious injury lawyers at The Bradshaw Firm a call today at 480-835-5553 to schedule a case review.
Claim the right to the compensation you are entitled to due to the fault of a place of business, manufacturer, or an individual.
Waiting to contact a lawyer or an attorney following a serious injury or accident lessens the options you have. Contact The Bradshaw Firm today for a serious injury consultation.
COMMON SERIOUS INJURY CAUSES:
A knowledgeable serious injury attorney will compile itemized medical bills, medical records, witness statements, accident reports, lost earnings records, photos, and other evidence that will strengthen your serious injury case and increase the chances of recovering monetary damages.
Depending on how severe you or your loved one's injuries are – long-term medical care, multiple surgeries, counseling, and physical therapy may be needed for a healthy recovery.
CLAIM YOUR RIGHT TO COMPENSATION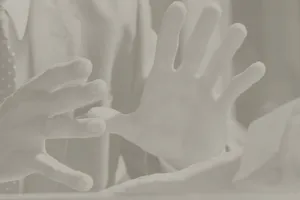 The Bradshaw Firm's serious injury team is experienced in helping victims recover compensation for various losses, including:
Compensation for Medical Expenses
Compensation for Damages
Compensation for Physical Suffering/Pain
Compensation for Mental Anguish
Compensation for Lost Wages
In order to put together a strong serious injury case, we may also need to retain site investigators, chemical engineers, plastic surgeons, construction experts, product safety experts, and fire forensic experts. Finding the right serious injury attorney with proper knowledge and experience is crucial.
When a person is wrongfully injured, a claim for wrongful death or personal injuries against the at-fault parties is possible. The party at fault may be liable to the victim or surviving relatives for pain and suffering, lost wages, mental anguish, medical expenses, and more.
GET A SERIOUS INJURY CONSULTATION
If you have suffered serious injuries because of someone else's negligence, you may be entitled to significant compensation for your medical bills and pain and suffering. You will need a skilled advocate to get the compensation you deserve. Call us today to schedule a consultation to discuss your case.
Contact our Mesa serious injury lawyers for a consultation
Our initial serious injury consultations are now available. Give us a call today at 480-835-5553 If you or someone you love has suffered from serious injuries leading to Paralysis, Paraplegia, Quadriplegia, Brain injuries, Concussions, Traumatic brain injuries (TBI), Amputations, Severe fractures (broken bones), Wrongful Death, or Catastrophic Sports Injuries, we can help you!