MESA ARIZONA BRAIN INJURY LAWYERS
If you are searching for "Brain Injury Lawyers Mesa" or "Brain Injury Attorneys Mesa", you or someone you love most likely suffered a (TBI) traumatic brain injury due to an accident of negligence or another person, that led to serious injuries, medical treatments or even death. If this is the case, give our Brain Injury Lawyers In Mesa, Arizona a call today at 480.835.5553 for an initial case review.
BRAIN INJURY LAWYERS IN MESA
Brain injuries can happen to anyone. The problem with traumatic brain injuries is that they symptoms may not appear till it is too late. Some TBI's may only produce mild symptoms such as confusion, dizziness and headaches, while moderate to severe brain injury symptoms may include memory problems, loss of balance, and slurred speech. MedicalNewToday.com recommends seeing a doctor right away if you are experiencing any of the following symptoms of a TBI: Convulsions, repeated vomiting, slurred speech or weakness in arms or legs.
THE IMPORTANCE OF HIRING THE RIGHT BRAIN INJURY LAWYER
Hiring the right brain injury lawyer can mean the difference between receiving compensation for your medical expenses and other damages vs not receiving compensation at all. TBIs can result in expensive prescription medications, physical rehabilitation or even extensive surgeries. Traumatic brain injury victims with severe damage most often lose employment and income. Furthermore, the emotional damage resulting from a TBI most often results in life changing circumstances for victims and family members.
Don't deal with these burdens alone. The Bradshaw Firm understands the pressure you are facing and will help guide through the legal process to gain the compensation you deserve.
Mesa, Arizona doesn't have caps or limits of recovering damages for loss of wages, loss of future wages, permanent disability and medical expenses. The Bradshaw Firm will help you recover the maximum amount of compensation possible.
WHAT IS A (TBI) TRAUMATIC BRAIN INJURY?
A (TBI) or Traumatic Brain Injury is an injury to the brain that causes dysfunction. A lot of TBIs result from a jolt or violent bold to the body or head. They can also be caused by an object that penetrates the scull like a gunshot the head. Mild TBIs can cause short-term dysfunction of brain cells while serious TBI's can lead to bleeding, torn tissues and bruising of the brain. A serious TBI can lead to other long-term complications or even death.
COMMON FACTS ABOUT TRAUMATIC BRAIN INJURIES:
Here are a couple key facts about traumatic brain injuries:
Effects of traumatic brain injuries will usually vary depending on how severe the injury was
TBIs are responsible for 1 out of 3 injury-related deaths every year
About 2% of the American population are currently living with a TBI disability
Most Traumatic brain injuries are due to falls
Common symptoms of a TBI include sleeping problems, headaches and confusion
After a TBI, if someone is experiencing slurred speech or convolutions, they need to seek medical attention right way
A concussion is a mild TBI
In the United States, Traumatic brain injuries are the 3rd most common type of injury to result from child abuse
After a head injury blood pressure can drop severely
COMMON BRAIN INJURY SYMPTOMS:
Continuous Headache
Seizures/Convulsions
Persistent Vomiting
Profound Confusion
Numbness Hands/Feet
Balance Loss
Coordination Problems
Memory Problems
A knowledgeable burn injury attorney should be able to navigate premises liability law, defective product law, construction law, and worker's compensation law.
Depending on how severe you or your loved ones injuries are – long-term medical care, multiple surgeries, mental therapy, and physical therapy may be needed for a healthy recovery.
CLAIM YOUR RIGHT TO COMPENSATION
The Bradshaw Firm's brain injury attorneys will assist in building a case that holds the responsible parties liable for: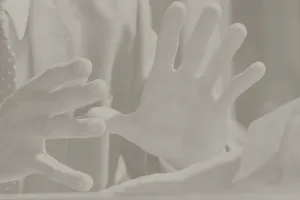 Compensation for Hospital Expenses

Compensation for Damages

Compensation for Pain/Physical Suffering

Compensation for Lost Wages

Compensation for Mental Anguish
If you are seeking compensation for a TBI (Traumatic Brain Injury), then hiring an experienced brain injury attorney is vital. A qualified brain injury lawyer is experienced in traumatic brain injury law and is indispensable when trying to claim compensation from those parties causing the serious injury.
BRAIN INJURY CONSULTATIONS IN MESA, ARIZONA
If you or someone you love has suffered from a traumatic brain injury because of an accident or someone else's negligence, you may be entitled to compensation for your hospital bills, pain and suffering. You will need a brain injury attorney in Mesa, like our personal injury lawyers, to get the compensation you deserve. Call us today to schedule a consultation or if you wish to discuss your case.
5 Star Review: "Words cannot express the gratitude I feel to the Bradshaw Firm for helping me out when I had an accident last November. There is nothing worse than to be in pain and have to deal with phone calls, creditors and harassment, especially when the accident wasn't your fault in the first place. The Bradshaw firm especially Mason stepped in and took over, making it possible for me to focus on getting the help I needed to get better. They were great at keeping my husband and I informed of how they were handling things and took away any concerns that we may have had. They were also very good about checking on me and truly made me feel like they cared. I am so grateful to the Bradshaw Firm for helping me through a very tough time and getting us to get back on top. Things turned out far better than I ever expected. I hope to never need an accident lawyer again but if I do there will be no hesitation." LeAnn M.

Contact us for an initial brain injury consultations in Mesa. Give us a call today at 480.835.5553 If you or someone you love has suffered a TBI leading to serious injuries, medical treatment, or death, we can help you!
When to Seek Help From a TBI Attorney
If you are suffering from a TBI, you might want to reach out to skilled Mesa Brain Injury Lawyers immediately. Although, sometimes a lawyer is not enough. In a lot of cases, TBI victims who choose an inexperienced attorney for their case may not get the settlement they deserve or need for their recovery.
Only an experienced brain injury lawyer can properly handle cases where the victim has suffered a TBI. Some reason you might want to hire an expert for your TBI case may include:
Your injury was caused on purpose or due to negligence of another person.
You cannot pay your hospital bills or house bills due to not being able to work due to your injuries.

You need assistance with finding the best medical care to overcome your serious injuries and recover.

You need assistance with explaining the severity of your injuries with your insurance company.
If you're seeking assistance because your loved one has died from a brain injury due to an accident caused by another party, you should contact The Bradshaw Firm immediately.
Reasons an Attorney Might Not Be Needed After a TBI
There are some brain injury cases where hiring an attorney will not help you claim compensation.
Some of the reasons an attorney might not be able to help you after a TBI accident may include:
A person in your immediate family caused the injury to another person who is also a part of the immediate family.
You did not have serious enough injuries to warrant medical care or hospital stay.
Your injuries were caused by you or not another person.
Your injury was the result of an (ABI) Acquired Brain Injury, not an accident
If you were able to recover quickly (few hours or days) or were able to continue working